Modern house in Middlesex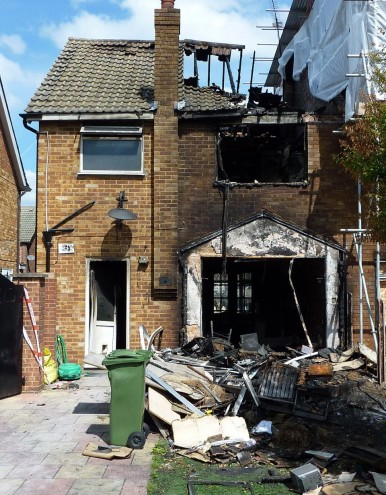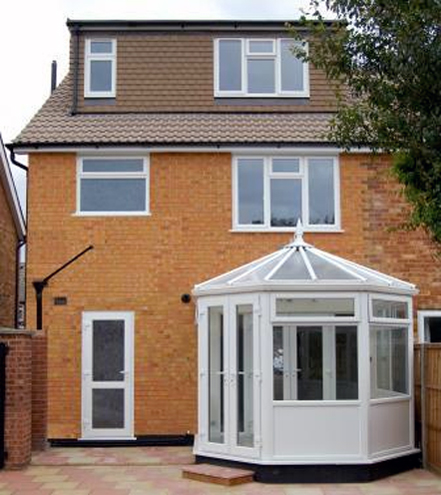 Ms Courtney's semi-detached home in Middlesex was significantly damaged by fire. There was extensive structural damage, with the roof completely destroyed, and smoke penetrated throughout the house. Bedfords Surveyors were appointed to oversee the insurance reinstatement.
The reinstatement work was even more complex than originally envisaged: smoke damage to the rear of the property was so extensive that it was impossible to clean the damaged brickwork. Bedfords Surveyors therefore also oversaw the removal and reconstruction of a section of the external wall to match the existing materials.
Ms Courtney took this opportunity to make some major changes to the property which she paid for herself. These were carried out in conjunction with the reinstatement works to ensure that everyitng was finished within the agreed contract period. In particular, a new bedroom and en suite were put into the roof void which had been completely destroyed during the fire. In addition a conservatory was built on to the back of the property. All planning applications and building regulation approvals were undertaken by Bedfords Surveyors.
Bedfords Surveyors oversaw the project and administered it through to completion to the satisfaction of both the client and the insurer, including managing the separate accounts. The result is a beautifully extended modern home.
< Back to Case Studies