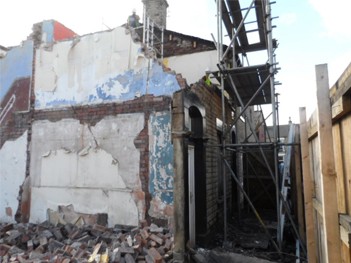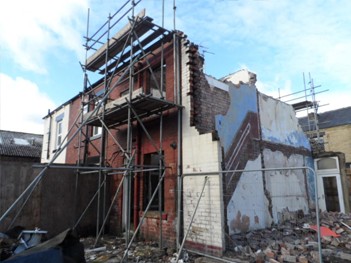 A tragic gas explosion in Shaw near Oldham completely destroyed three houses. Mr Mecrow's terraced home was next door but one to the site of the blast and was the last of the salvageable houses. Bedfords Surveyors were appointed to oversee the demolition and rebuilding.
The house was taken down to the footings and completely rebuilt with a new external gable wall replacing what had been a party wall: the house is now at the end of the terrace. The rest of the property was replaced in exactly the same layout as before, but with modern fixtures and fittings.
Bedfords Surveyors took the project through the entire process, including demolition, design, specification and overseeing the building contractors through to completion.
< Back to Case Studies