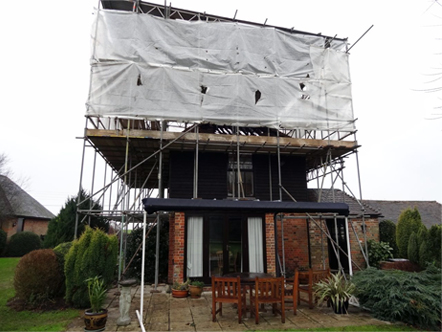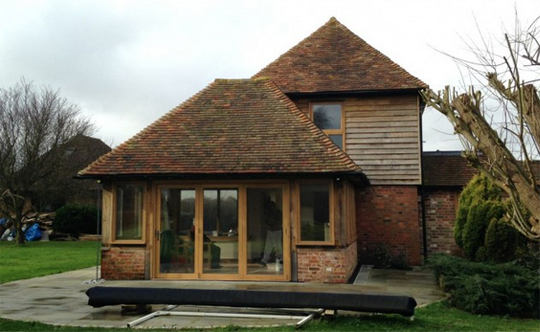 Longthorne is a beautiful converted barn in Mersham, Kent, with a small modern annexe to the rear. When a fire broke out in an electric shower in the annexe, there was significant damage both from the fire itself and from water used to extinguish the fire.
The owner, Mr Arthurs, decided that this would be an excellent opportunity to upgrade and extend the property. He decided to take a cash settlement from his insurer and then to carry out the work himself. He appointed Bedfords Surveyors to oversee the project.
Now, the property is much more open both upstairs and downstairs, and has a new modern kitchen. There is also a much larger new extension on the back, opening out through French windows on to the extensive grounds. The owner was very particular about the materials used throughout, insisting on the very best including high-quality oak beams to replace those damaged in the fire. The result is a beautifully extended home which carefully blends modern design with traditional materials.
< Back to Case Studies