Fire at UWC Atlantic College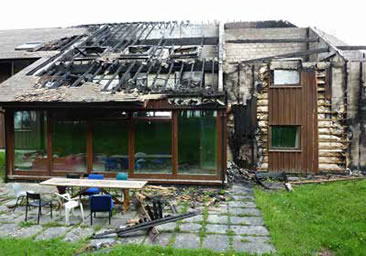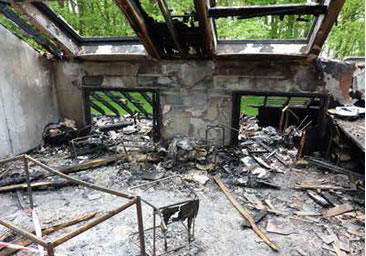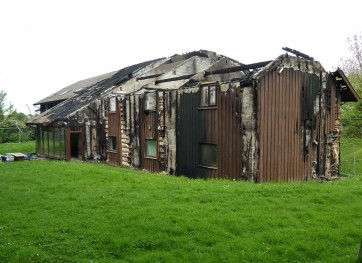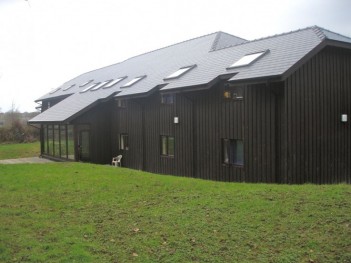 UWC Atlantic College is an international residential school based in South Wales, with 350 students from around the world. When a fire broke out in an upstairs room, one of its student accommodation blocks was severely damaged. The top two floors and most of the shingle-covered roof were destroyed, and all services and internal finishes were badly affected.
The students who lived in the building had to be re-housed in a temporary accommodation block on the site. As a result, ongoing hire costs were substantial and it was imperative that the reinstatement project was carried out swiftly.
Bedfords Surveyors were appointed by Atlantic College via their loss assessors to carry out the reinstatement of the accommodation block. They immediately assessed the structural integrity of the damaged building and organised full stripping out. They then ensured the structure was safe and carried out protection works to prevent further damage to the property.
Following this work, Bedfords Surveyors instructed their engineers to inspect exposed steelwork and to comment on the structural integrity of the building. A detailed specification was prepared and the tender for the reinstatement work was awarded to specialist contractors from Bedfords' own contractor database.
Bedfords Surveyors worked closely with the local Building Control Officer and Planning Department throughout the project. Approval was given for the reinstatement works to start towards the end of September, with initial estimates for completion in the spring.
However, Bedfords Surveyors were very aware of the implications for the College of a lengthy project. Through careful on-site monitoring and close liaison with the contractor, the works were completed by Christmas, enabling a handover prior to the start of the spring term. The College greatly appreciated this completion ahead of schedule as it reduced disruption to its international students. This also saved significantly on costs for the insurers.
< Back to Case Studies