Fire at Faversham Linen Services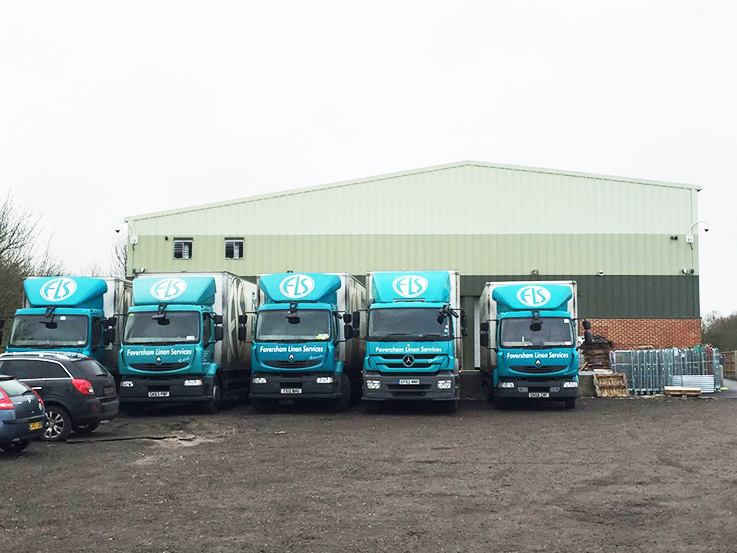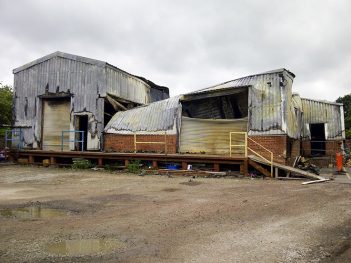 Faversham Linen Services was founded in 1897 and provides linen hire and laundry services for hotels and restaurants of all sizes across Kent, Surrey, Sussex and south London. In June 2013, an extensive fire occurred razing the old Victorian laundry building and the more recent modern extension to the ground.
Bedfords Surveyors were appointed by the owners to manage the reinstatement of the building. This included demolition and site clearance of the existing structure, architectural design undertaken in house for the proposed new building, detailed specification, tender and contract administration through to completion. The design of the new building required to be of architectural merit in order to satisfy Planners. This included some contemporary and architectural features including color grading of the metal cladding whilst breaking up the elevations with contrasting materials such as cedar panels. The project required to be undertaken in the shortest time possible in order to allow for continuation of business. The laundry plant and machinery was destroyed in the fire and was ordered immediately the new building design had been agreed. As such, the construction phase was on a tight schedule in order to be ready in time for the plant and machinery to be delivered from Germany.
The project was completed on time and within the budget available. The building was reconstructed and trading within 14 months of the fire.
< Back to Case Studies