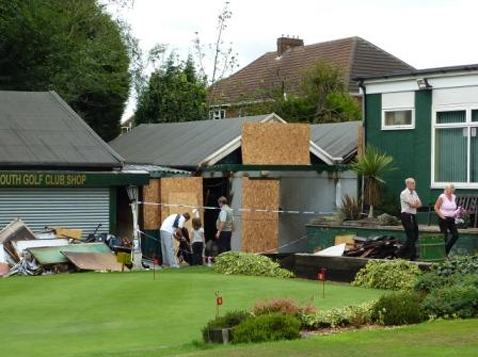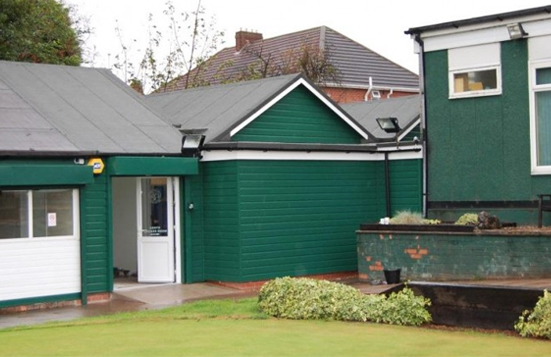 The men's locker room at Dartmouth Golf Club was completely destroyed following an arson attack. Other areas were also severely affected, including the adjacent pro shop, while much of the rest of the clubhouse was damaged by smoke and water.
Bedfords Surveyors were appointed by the committee members to handle the reinstatement of the Club. This was not a conventional project: in particular, the clubhouse had evolved over the years into a collection of interlinked timber-framed buildings supported by a brick subfloor.
After securing the building and fencing off unusable sections, Bedfords Surveyors immediately gained access to awkward under-floor voids to establish whether the structural integrity had been compromised through smoke or fire infiltration.
The focus then turned to any work needed to support the loss adjuster's priority of enabling the Club to continue trading. This included sealing off the men's WC from the damaged locker room to provide safe access and continued operation, carrying out emergency cleaning, and transferring the men's locker room to an outbuilding.
A full specification was then drawn up and approved by the Club Committee, with whom Bedfords Surveyors worked very closely throughout the project. The company also managed all contact with the Building Control Officer. The reinstatement work comprised:
Reconstructing some of the structural brickwork.
Rebuilding the men's locker room including a new timber frame and roof. Some changes to the layout were made, as requested by the Committee.
Renewal of the ladies' WC and shower room.
Refitting of the pro shop including new windows, security shutters and fittings, roof configuration and coverings.
Renewal of services.
Internal and external fittings and decoration.
Fire safety upgrade to comply with current regulations.
Bedfords Surveyors monitored and administered the project to completion including CDM. As a result of its expert project management, the claim was completed three weeks ahead of schedule: this reduced the business interruption claim, thus enabling the Club to resume full trading earlier than expected.
< Back to Case Studies